Cu The Magicians, Lev Grossman a reusit sa ma dea pe spate si sa ma impresioneze profund prin ingeniozitatea si originalitatea cartii, originalitate oarecum paradoxala tinand cont de nenumaratele surse de inspiratie (Harry Potter, Narnia, pentru inceput).
Cu The Magician King, seria a primit o continuare reusita.
The Magician's Land vine si incheie aceasta inedita trilogie intr-un mod ceva mai traditional: un happy end satisfacator, ca la carte.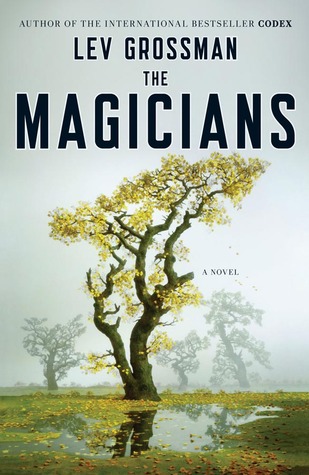 (sursa imaginii: Goodreads)
Este usor paradoxal cum o serie foarte amaruie se termina atat de siropos, dar in acelasi timp lucrurile au sens daca sunt analizate cu atentie.
Quentin este un tip imatur care descopera ca magia nu e tocmai... magica. Prin prisma sa adolescentina, nimic nu are farmec, nimic nu il multumeste iar fericirea adevarata ii scapa printre degete, de multe ori din vina sa si a lipsei sale de experienta si intelepciune.
Pe parcursul povestii se maturizeaza, invata lucruri noi, intelege in sfarsit cum functioneaza lucrurile iar aceasta intelegere ii permite un final ca la carte, finalul mult dorit pe care acum chiar il merita.
Pot spune ca mi-a placut! Este o serie de nota 10 si mi-ar placea sa o am si in biblioteca.
Pentru eventualele persoane interesate, va las in "compania" unor citate din cele trei carti, citate ce va vor ajuta sa va faceti o impresie in legatura cu atmosfera universului.
Quentin had an obsolete sailing ship that had been raised from the dead. He had a psychotically effective swordsman and an enigmatic witch-queen. It wasn't the Fellowship of the Ring, but then again he wasn't trying to save the world from Sauron, he was attempting to perform a tax audit on a bunch of hick islanders. It would definitely do.
---
Poppy turned out to be excellent at this kind of cross-country dead-reckoning navigation. At first they thought she must be using some kind of advanced geographical magic until Josh noticed she had an iPhone in her lap.
"Yeah, but I used magic to jailbreak it," she said.
---
The entire place had been purified in half a dozen ways, as they - they'd fasted, and then drunk some nasty teas that made their pee change color and smell weird, and burned herbs in clay pots.
They'd done just about everything but actually bathe. The purification was symbollic, not hygienic. Actual medical hygiene didn't seem to be of great interest to the goddess.
---
When they found the boardwalk Janet started trotting along it, double-time. Poppy jogged along behind her but Josh called out "Hey, wait up!" and when they didn't he started sort of slowly motivating his doughy body along. Guy lives in a fantasy world without junk food or cars or trans fats or TV and he's still fat. You had to admire his dedication to the cause.